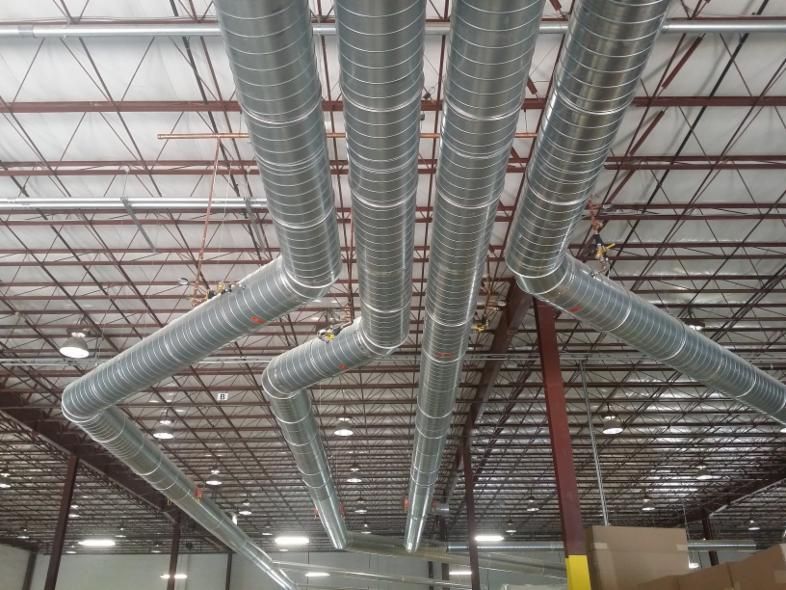 Welcome to Dustpipe.com. Your most complete source for dust collection system components. We are one of the largest stocking suppliers of dust collection spiral pipe, fittings and accessories for industrial ventilation, dust and fume collection in the United States. Our main focus is on the woodworking and plastic industries with a client base consisting of nationwide furniture manufacturers, architectural mill work firms, solid surface manufacturers, plastic fabricators and distributors as well as a variety of smaller wood shops and specialty fabrication facilities. We service many Fortune 500 companies, government agencies, institutions and individual woodworkers. We are certainly ready and willing to serve you!

Dustpipe.com is determined to deliver the components you need for your project promptly from our large warehouse inventory to help you minimize downtime.

All fittings are adaptable to any rolled edge, quick lock, angle iron ring, metric or any other system design. Doing this allows you to match our products to your existing components, make changes or expand your current system. We have what you need, when you need it, in stock and ready to ship. Our experienced staff will manufacture any type of custom pipe, elbow, spider or take-off to your exact specifications in a timely manner.

Please take a few moments to browse through our site. If you cannot find what you're looking for contact us by phone, fax or email for prompt service.

If it is available in the dust collection industry. We have it.